Image Carousel with 2 slides
A carousel is a rotating set of images. Use the previous and next buttons to change the displayed slide
PROGRAM
During the first semester there will be 16 weeks of intense class sessions, site visits, and lectures with design and construction industry professionals. Classes and guest lectures will take place in the CBIPS Studio Lab on the 7th floor of Columbia's Seeley W. Mudd Building, and the four site visits – one each month from September through December – will bring students to building and infrastructure sites throughout New York City. The 17-week second semester will see an equivalent program of classes, discussions, lectures, and site visits. Virtual meetings by Zoom have changed methods of sharing ideas.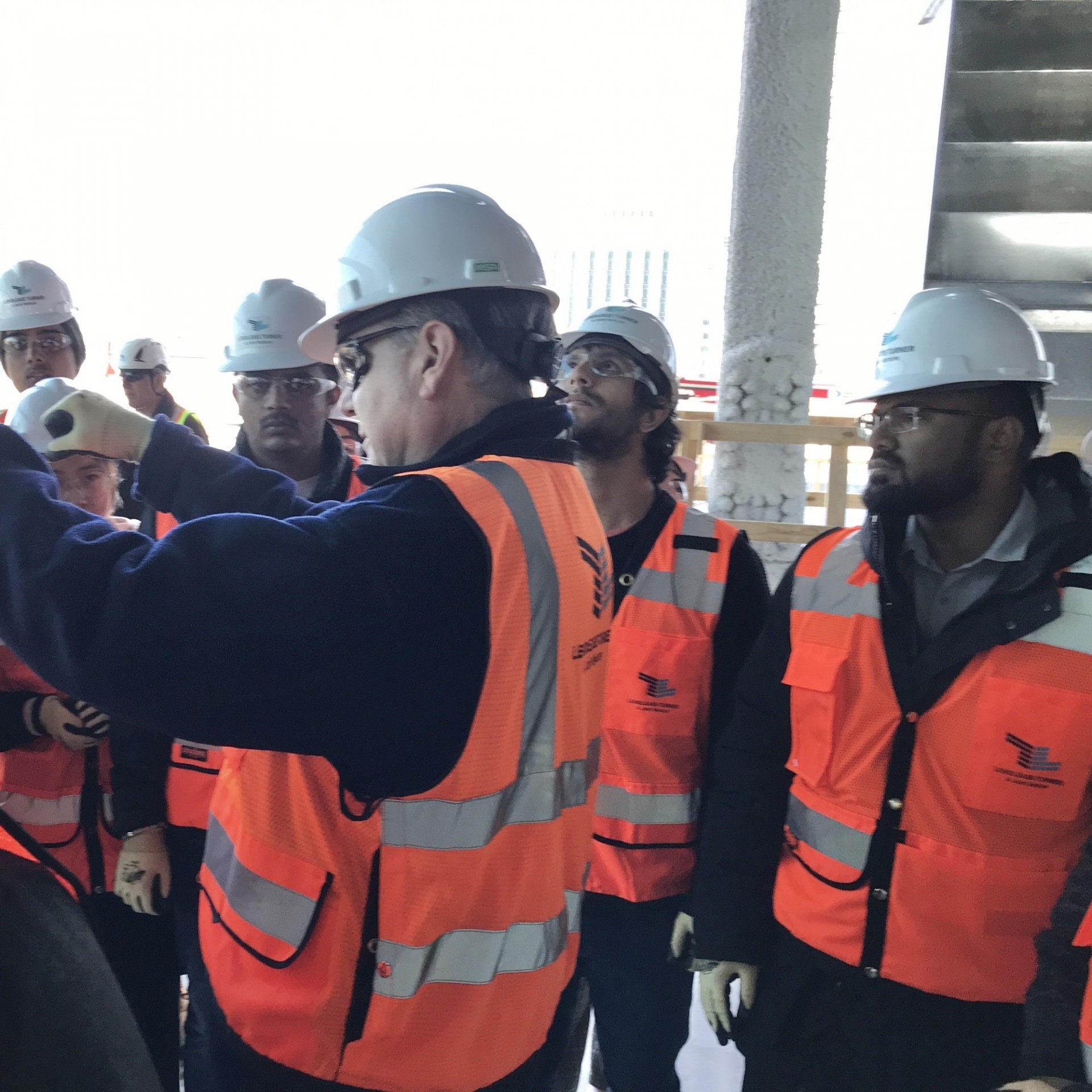 PARTNER SITE VISIT: 2019-20
Thanks to the efforts of CBIPS Advisory Board Co-Chair Marcos Diaz-Gonzalez, AECOM, where he is a senior VP, hosted numerous visits to active construction sites during the 2019-20 academic year. One of these was to see the progress of work at the Jacob K. Javits Convention Center expansion project. The CBIPS Fellows met with Steven Sommer, the Lendlease Senior Vice President and Principal-in-Charge responsible for the work. Fellows learned about the project's scope and history, challenges and problems, condition, financing, security, and accessibility issues. Sommer's advice: "You need to be prepared to jump at opportunities as they arise because opportunities don't come along very often."
RESEARCH ZOOM MEETINGS: 2020
With the COVID-19 shift in pedagogy from on-site to on-line, the 2019-20 CBIPS Fellows were able to continue to meet virtually by means of the Zoom app. CBIPS class sessions were held regularly at the usual Tuesday afternoon time. The Parks Department waterfront sea-rail corrosion research subgroup also was able to meet by Zoom with design firm principals including - pictured - Alison Shipley (Quennell Rothschild), Gullivar Shepherd (MVVA) and Tom Balsley (SWA/Balsley) to discuss railing design experience in New York and around the world. Other groups were also able to use Zoom to discuss their research with sponsor agencies including NYC DEP, NYC Parks and the Historic House Trust.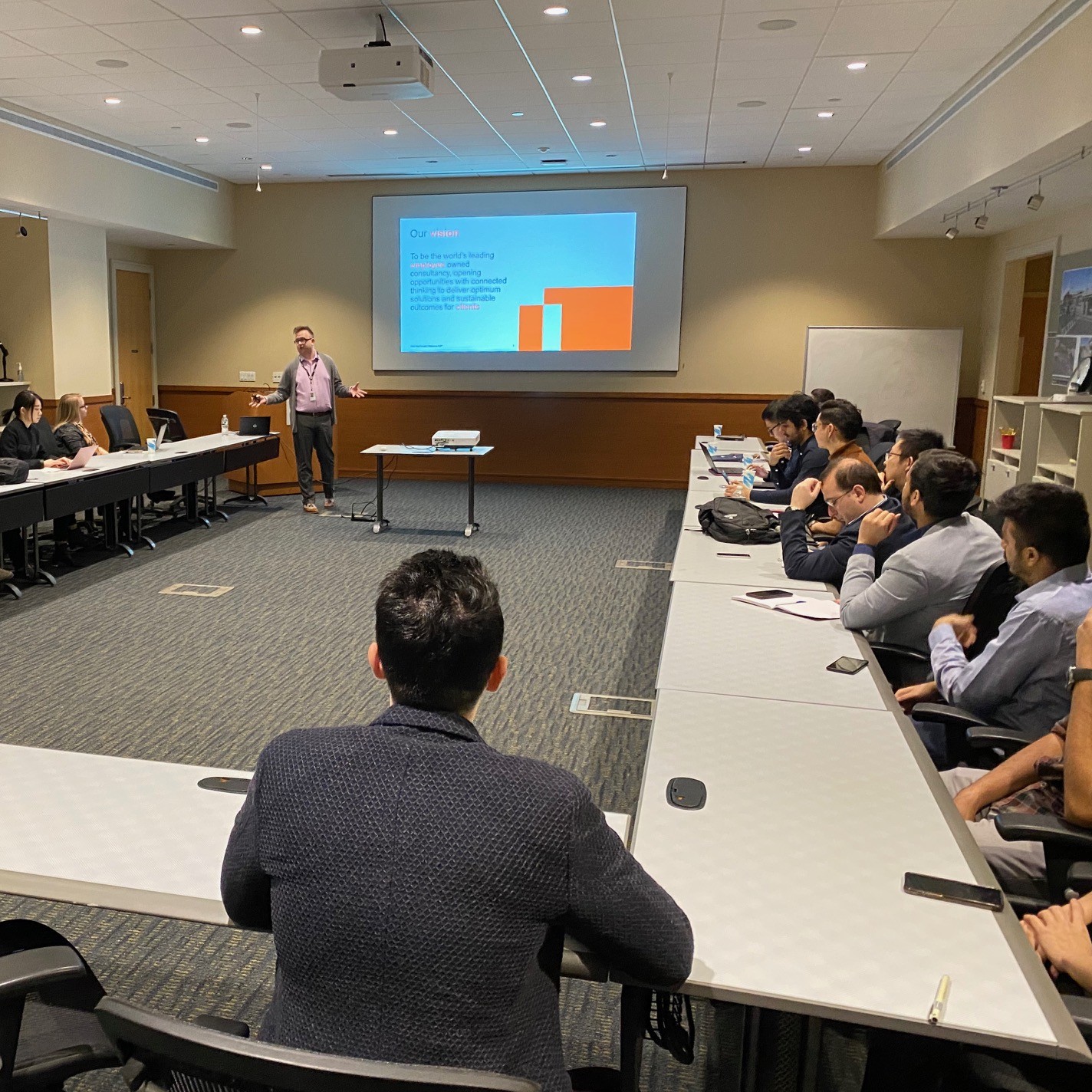 PARTNER OFFICE VISIT: 2019-20
On February 7, 2020, nineteen of the CBIPS Fellows journeyed to Iselin, New Jersey, for an office meeting at the regional headquarters of Mott MacDonald. With 170 offices in 135 countries, Mott MacDonald has a staff of over 16,000 design and construction professionals and revenue turnover of $2B. The firms practice in North America includes projects in the general areas of buildings, aviation, ports, coastal, environmental, highway, bridge, rail, transit, tunnel, power, oil and gas, and water and wastewater. Project engineering and management staff described their work in many different areas of environmental practices, including offshore wind power generation and the tracking of lead pipe for replacement. 
GLOBAL FIELD STUDY: 2019-20
For the 2019-2020 academic year, the international field study took place during the last eight days of the three-week winter break. Site visits and meetings in London followed the research agenda of this year's CBIPS Fellows. We visited significant transit sites, including those of Crossrail. We analyzed the cultural re-use of the East London Olympic site, and visited innovative social housing locations, such as public housing estates where Passive House methodologies have been used. Meetings with municipal government leaders, leaders of various professional organizations, and design and construction professionals complemented the site visits.
Link here for PPT and here for one-page summary of Global Field Study.
NATIONAL FIELD STUDY: 2019-20
For the 2019-2020 academic year, a similar spring field study had been planned for Chicago. The city has benefitted from extensive investments in environmentally conscious design, both in the public and private sectors. Riverfront parks, including Millennium Park, foster connectivity and allow for ease of use by diverse populations. Known as the city that invented the skyscraper, Chicago balances its traditional architecture with dynamic new design. Fellows would have met with leading design and construction industry professionals and municipal leaders. They will also be able to analyze the legacy buildings, new structures, and Riverwalk.
Link here for PPT and here for summary of the virtual National Field Study.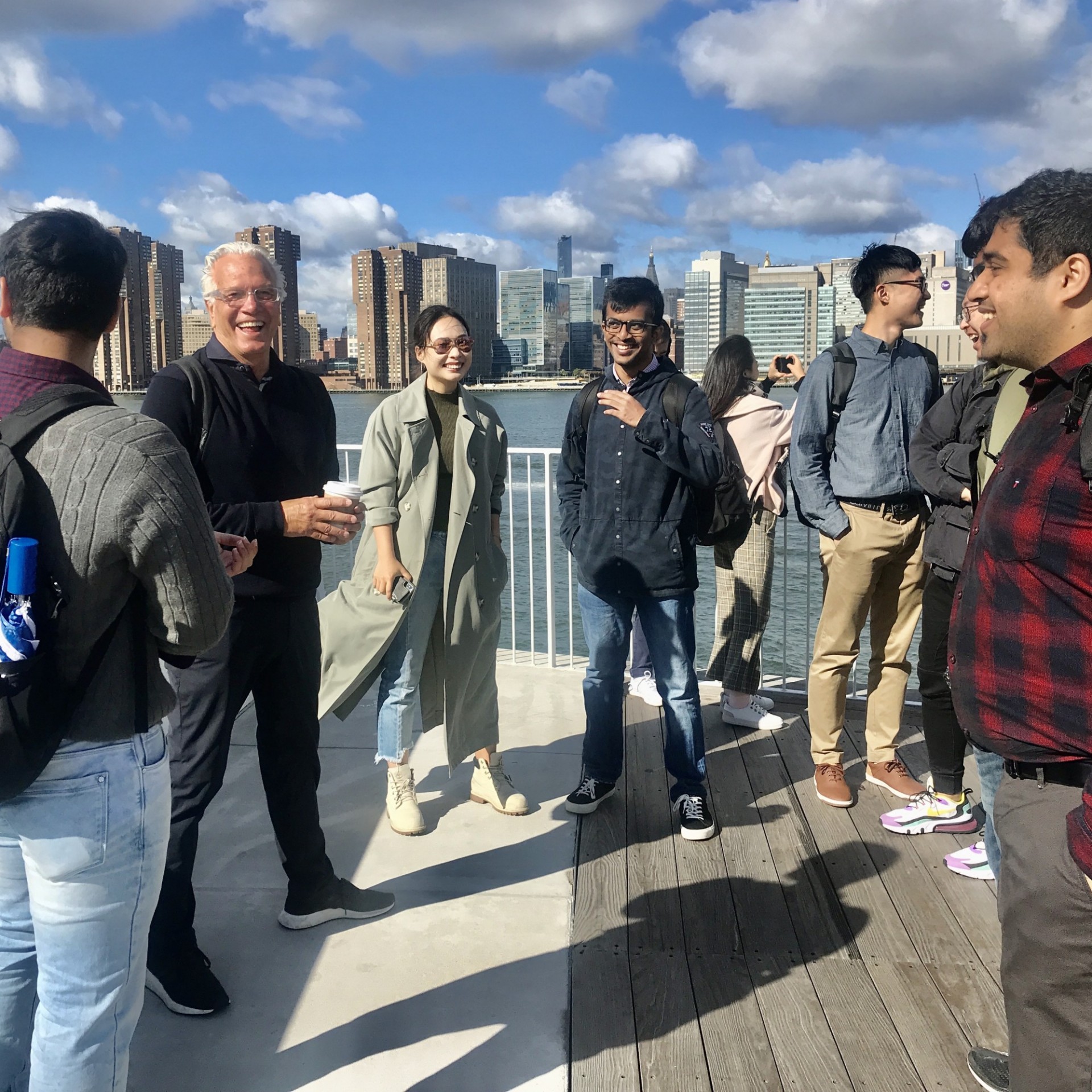 NEW YORK CITY SITE VISITS: 2019-20
On October 4, 2019, SWA/Balsley principal Thomas Balsley, FASLA, met the 2019-20 CBIPS Fellows at the park he designs at Hunters Point South. Stretching the length of the Long Island City riverfront, the park benefits from spectacular views of the Midtown Manhattan skyline, including the United Nations Headquarters Building. Physical touch-the-water access to the East River was created at several points. Tom pointed out design details of railing systems, park furniture, pathway paving, plantings, and hydrology. Of keen interest were the resilient features of the park, including the bowl designed to accept and hold storm surge from the East River.
Link here for one-page summary of New York City Site Visits.
GLOBAL FIELD STUDY: 2018-19
Paris, the City of Light, has benefitted from progressive leadership that has literally "reinvented" many aspects of the metropolis, from access to the Seine river waterfront to a reconsideration of the identity and environmental characteristics of one of the tallest and most-reviled building in Europe. Nine Fellows of the CBIPS inaugural year met with principals of leading architectural firms, and with Deputy Mayor Jean-Louis Missika, in charge of architecture, urbanism, and economic development. Fellows were particularly interested in the technics of the Paris-Saclay site, where we met with members of the design and construction team.
Link here for PPT and and here one-page summary of Global Field Study.
NATIONAL FIELD STUDY: 2018-19
Los Angeles is the second largest city in the U.S. Like New York City, it is facing the challenges of demographic change, rapid growth, transit system expansion, and an extensive homeless population. During a one-week study tour during the 2019 spring semester break, 13 Fellows met with Los Angeles engineers, architects, construction managers, client agencies, and elected officials. Site visits allowed for detailed discussions about projects and policies, including: the new Olympic Stadium; the expansion of the Los Angeles County Museum; the growth of the Port of Long Beach as container ship size changes; and affordable housing in Santa Monica. 
Link here for PPT and and here one-page summary of National Field Study.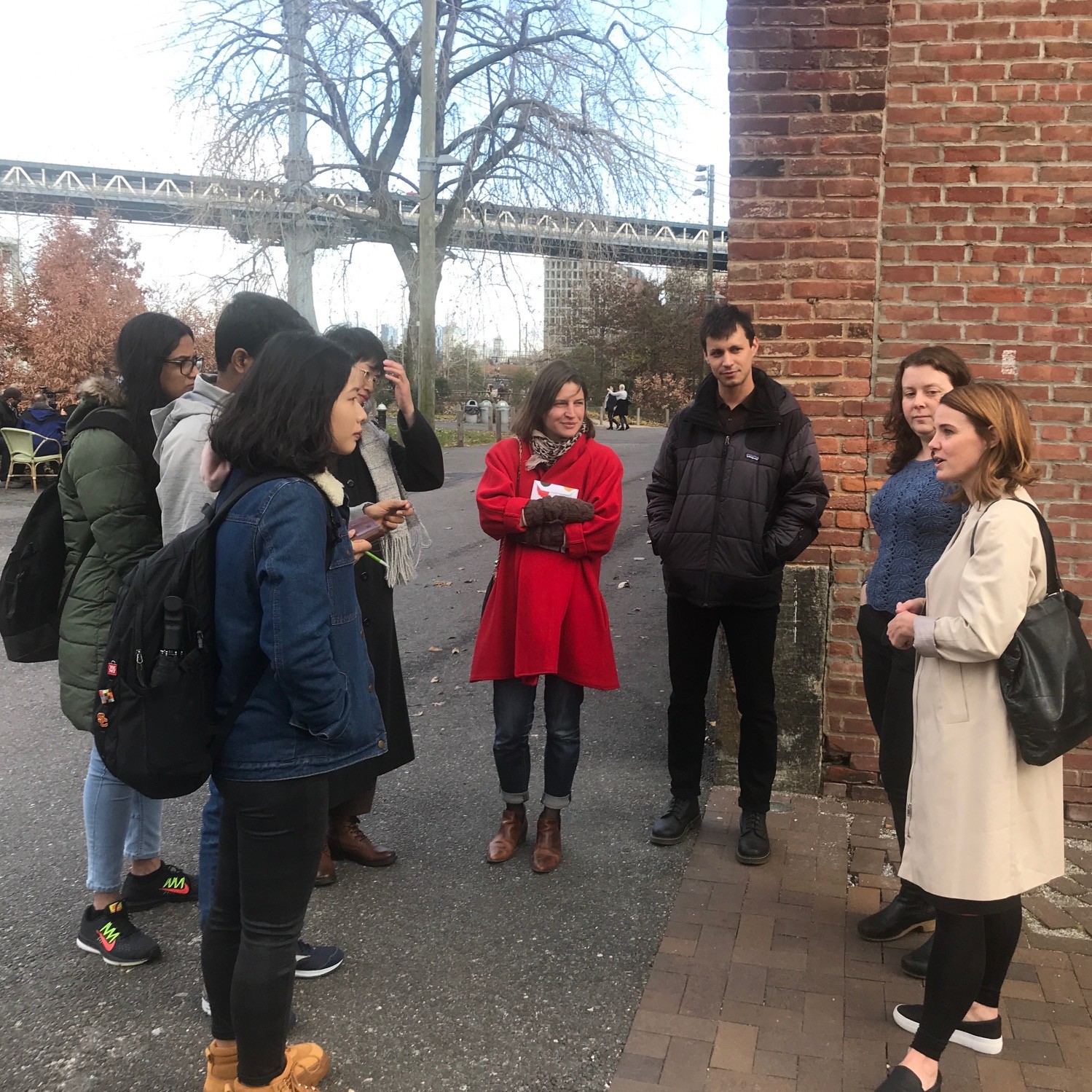 NEW YORK CITY SITE VISITS: 2018-19
The majority of Fellows are new to New York, having come from all over the world to pursue graduate studies. As part of the academic research initiative, strategically selected site visits to important building or infrastructure locations take place with either the client or project principal present to explain decisions made. CBIPS Fellows in the 2018-19 academic year met on site with Richard Dattner, the architect of the Hudson Yards subway station; with James Garrison, the architect of the OEM Post-Disaster Emergency Housing prototype; and with Lissa So, the architect of the St. Ann's Warehouse theater renovation in Brooklyn Bridge Park.
Link here for one-page summary of New York City Site Visits.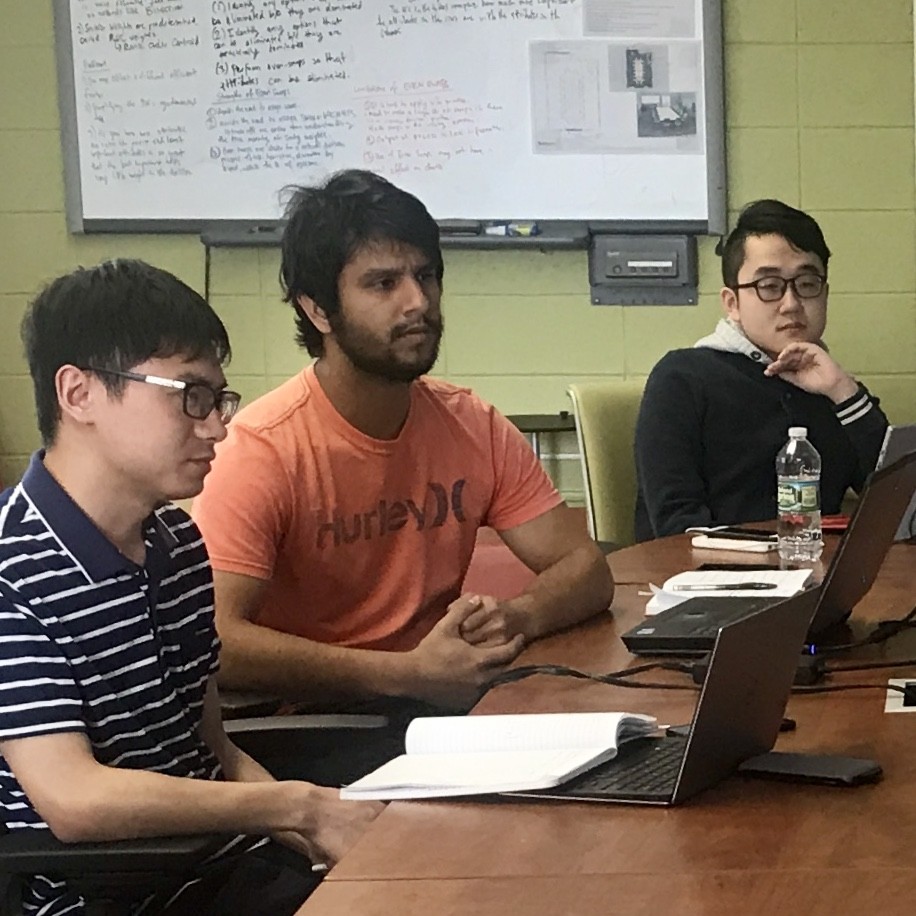 ALUMNI MENTORING: 2018-20
Columbia alumni from the engineering school's construction management program continue to participate in CBIPS activities and, as importantly, through a mentorship program developed to foster informal interaction with current Fellows. Social gatherings bring alumni together with Fellows, often over dinner. Alumni are a resource for both professional and personal matters, providing one-on-one advice, information, and encouragement. There is also a shadowing program allowing Fellows to spend time on-the-job with alumni at offices and construction sites. Primary purposes of mentorship are to assist ongoing research, and to create a forum for networking.
Link here for People website section listing alumni and last year's Fellows.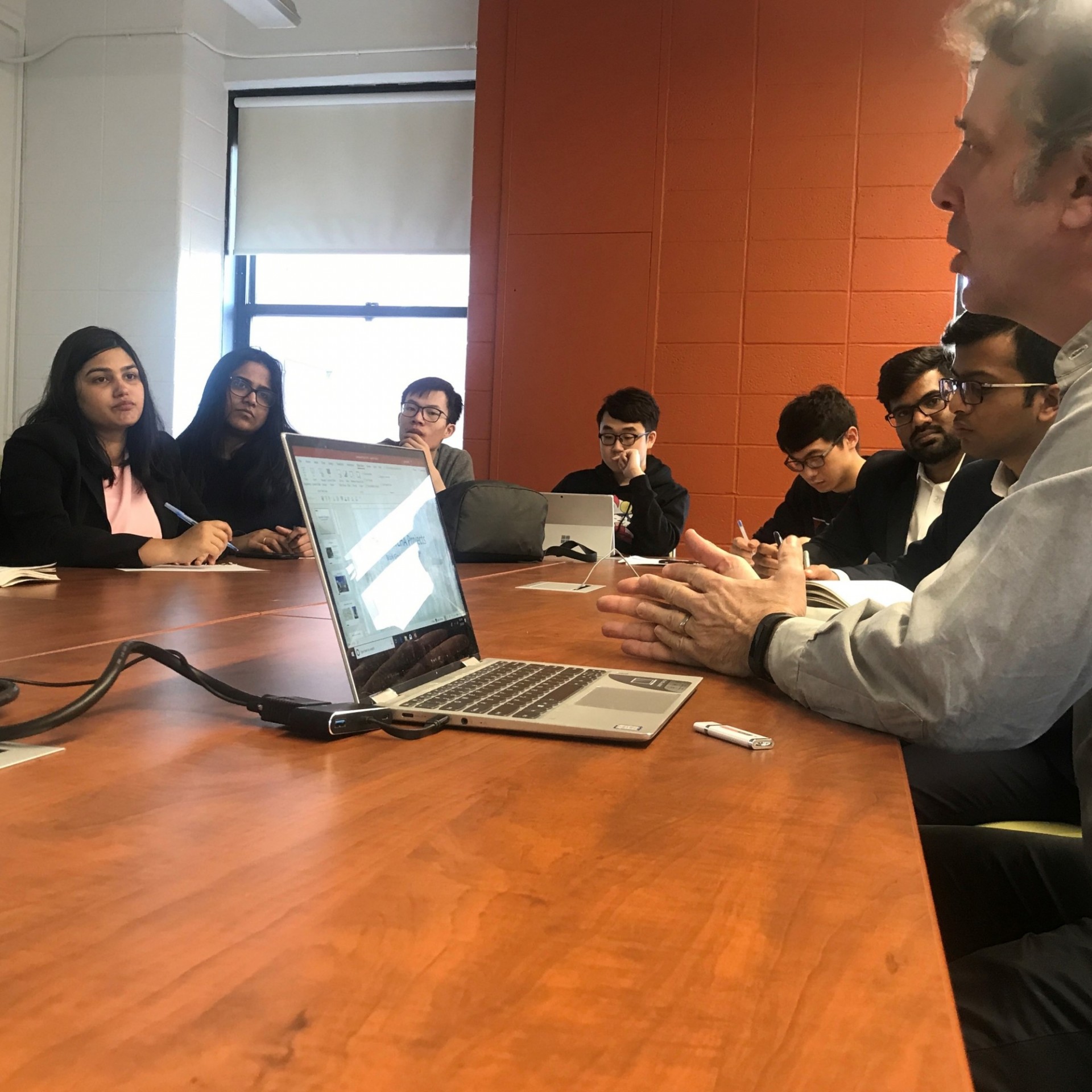 LECTURE SERIES: 2018-20
During its first year, CBIPS benefitted from the availability and enthusiasm of eminent engineers, such as George Leventis, FASCE, of Langan, who gave a talk about the exigencies of site engineering. The hour-long supplemental lectures complemented research efforts underway. Speakers included Bruce Eisenberg, Deputy Director of Design for the New York City Housing Authority; Mark Ginsberg, architect and president of the Citizens Housing and Planning Council; James McCullar, architect and president of the Consortium for Sustainable Urbanization. For the 2019-20 academic year, a similar program of guest lectures by local experts augmented research efforts by current Fellows.
Link here for one-page summary of Lecture Series 2018-19.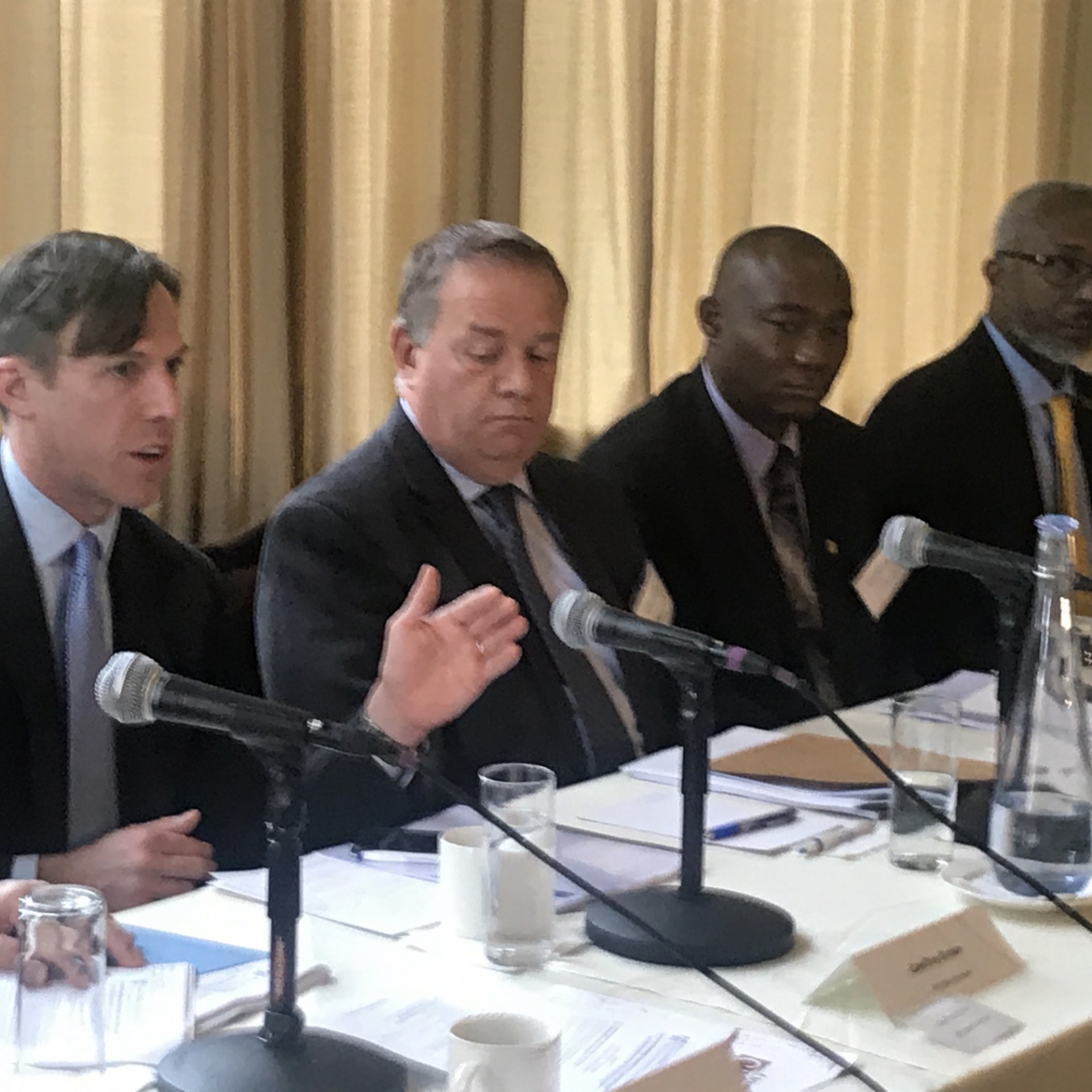 COLLOQUIUM SERIES: 2018-20
CBIPS convened three meetings of the Advisory Board during the 2018-20 academic years, all three of which were informed by discussions of the key issues transcending the divide between the public sector and private organizations. The Advisory Council considered the challenges facing the construction industry in New York, from tax policy to the trade war with China. Impact was analyzed in relation to project schedules, budgets, and staffing. At a subsequent meeting, the Advisory Board remet with cybersecurity experts from both the public and private sectors. The discussions from all three sessions helped inform research and were transcribed to allow for sharing ideas.
Link to summaries of the three programs' content here, here and here.